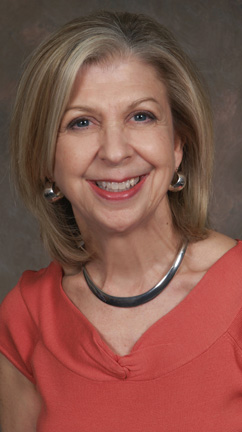 Welcome to Carole Harston Interiors
Carole Harston views the world through an artist's eye.  As a designer & painter, she relies on her professional training and her innate abilities to compose colorful designs.  "I approach an interior the same way I do a painting", Carole explains.  I give a lot of thought to the composition, focal points, color scheme, pattern & textures, while incorporating my client's personality."
Working with clients in both the residential & commercial fields, Carole serves clients whose taste run from the more traditional styles of Country French, Tuscan & Southwestern to the contemporary lines Asian and Modern. Whatever the style, she strives to make her designs representative of the people who live in them. "I spend quality time learning as much as possible about each client. It's essential to know how they live, how they work or how their business functions, and what they desire."  Then she weaves those ideas & dreams into warm, beautiful interiors complete with finishing details, achieving a look of "relaxed-elegance", for which she is also known.
With over 30 years experience, she has applied her talents to both residential & commercial projects including new home construction, remodeling, historic preservation, showhomes, professional business offices, senior living, churches, clubs, hotels, and restaurants. Carole earned her BFA in Interior Design from University of North Texas and she is a Registered Interior Designer with the State of Texas.  She is a Professional Member of ASID and two time past-chairman of the Fort Worth Association of ASID.  She has earned several awards and has appeared in various publications including the books Showhouses, Signature Designer Styles, and Designed in Texas.   
With a loyal client base throughout the Southwest, she appreciates the acknowledgement of her talents. But the real reward, Carole says, comes from creating inviting interiors for her valued clients.  "My goal is to create livable beauty.  I want their chair, their home, their business place to say 'Welcome'".
Carole Harston Interiors provides these exceptional Services & Products for Residential & Commercial Projects:
Traditional & Contemporary Interior Design
New Construction & Remodeling
Consulting
Concept Development
Master Planning
Space Planning & Floor Plans
Budget Preparation
Specifying, Purchasing, Ordering, & Expediting
Delivery & Installation
Interior Finishes
Granite, Marble, Stone, Glass, Mirror
Tile, Hardwood Flooring, Carpeting, Area Rugs
Light Fixtures, Plumbing Fixtures, Hardware
Paint Selection, Special Finishes, Wall Coverings
Furniture, Window Treatments, Reupholstery
Accessories & Art
Staging